From November until January, the marketing calendar is jam-packed with shopping events. It starts with Black Friday and Cyber Monday, runs through Christmas and Boxing or St. Stephen's Day, and culminates in New Year's Eve.
It can feel overwhelming, but our holiday marketing guide is here to help you.
The festive season provides many opportunities for you to (reconnect) with customers, increase sales, and improve brand awareness and loyalty. Here's why: Approximately 30% of consumers start their holiday shopping by October and online website traffic increased by 57% year-on-year for this period.
With this holiday marketing guide, we are setting you up for success and giving you the chance to capture a greater share of the market. Are you ready for the best sales season yet?
Why is Holiday Marketing Important?
We all know that marketing is essential to your business. Without it, you will still generate an income, but it won't be as much as your competitors are raking in if they are implementing holiday marketing.
The festive season allows you to take advantage of higher demand, increased urgency, and the captivating holiday spirit. Let's get into the details about how each of these factors can lead to successful sales.
Higher Demand
The holiday season ushers in a significantly higher demand for products and services, because people are actively seeking gifts, decorations, and experiences that enhance their celebrations.
Consumers eagerly anticipate price-busting deals for Black Friday and Cyber Monday, so that they can stock up on essential items or splurge on products that would otherwise be outside their budget. As Christmas grows closer, businesses experience a surge in demand for gift items, seasonal food items, and festive décor, leading to remarkable sales spikes.
If your business strategically aligns its offerings with these heightened consumer needs, you have the opportunity to capitalise on this increased demand.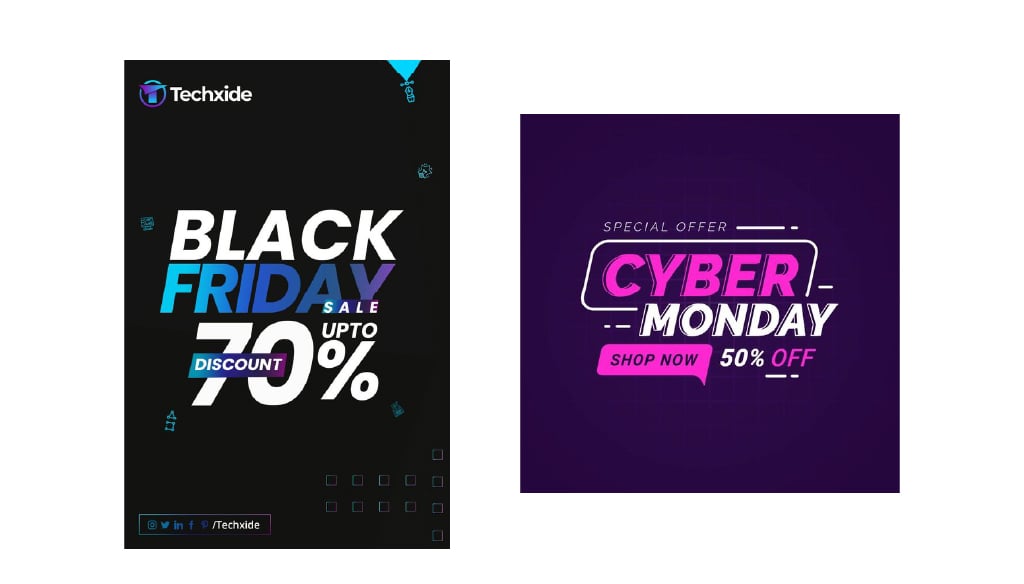 Increased Urgency
Holiday marketing uses the concept of increased urgency, because customers know they only have a limited time to make use of shopping days like Black Friday and Cyber Monday. Additionally, seasonal items like food and festive gift sets are only available during this period. For these reasons, businesses create promotions that fuel the urgency to make a purchase.
Limited-time offers, flash sales, and exclusive holiday promotions compels customers to make purchases. Black Friday and Cyber Monday sales events encourage customers to act quickly, because this time-sensitive approach taps into consumers' fear of missing out and motivates them to take immediate action which drives sales and revenue.
The Holiday Spirit
The festive season tends to bring out a playful, giving side in many people. During this time, people are more emotionally connected to the joy and warmth of the season and easily spend more money or purchase items they don't usually buy. It almost taps into impulse purchases, but consumers write it off as something that should happen because it's Christmas. Businesses can harness this festive sentiment to encourage impulse buying and indulgence in special treats.
For example, Starbucks offers limited-time holiday-themed beverages like the Peppermint Mocha, which creates a sense of indulgence and joy associated with the season. Similarly, department stores adorn their storefronts with elaborate holiday displays to draw shoppers into the magical world of holiday shopping. Some online retailers add festive elements—like a countdown to New Year's Eve—to their website that encourages shoppers to visit the site even more, creating an opportunity to suggest associated products.
Which Holidays are Important?
Different holidays are important for different people, and your business may not cater to all of them. Here are some holidays that are important shopping events, which you may want to consider.
Black Friday
Originating in the United States, Black Friday has become a global shopping phenomenon. In Europe, it's a great opportunity for businesses to kickstart the holiday shopping season, since consumers eagerly anticipate discounts and deals, making it a prime time for promotional sales.
Cyber Monday
Cyber Monday, which follows Black Friday, focuses on online shopping and offers a chance to cater to tech-savvy shoppers looking for online-exclusive deals.
Some businesses choose to extend their promotions by offering all deals for the entire period from Black Friday to Cyber Monday, culminating in a bumper shopping weekend. Doing it this way captures both in-store and online shoppers at a time and place that suits their shopping behaviour.
Christmas Day
Christmas Day is a time for family, gift-giving, and celebration, and for some families, it already starts on Christmas Eve. It's essential for businesses to create a warm, festive atmosphere in their marketing campaigns, offering gift ideas, holiday decor, and inspiration for meals.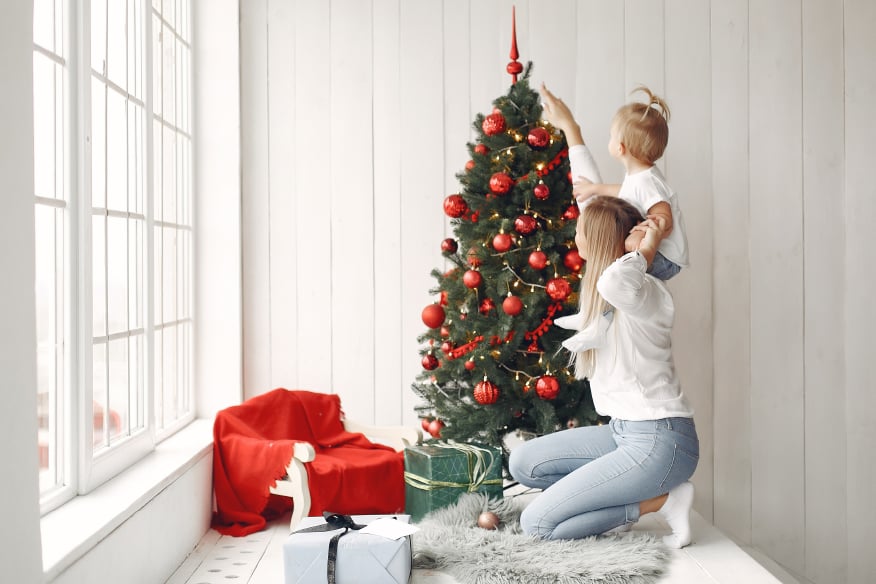 Boxing Day or St. Stephen's Day
Boxing Day, or St. Stephen's Day in some countries, marks the start of post-Christmas sales and offers a breather for many consumers after a busy few days. Some consumers still frequent stores on this day, and they look for discounted items and post-holiday bargains. Your business can take advantage of this day to clear out remaining holiday stock like seasonal foods and Christmas gifts.
New Year's Eve
As Christmas winds down, anticipation for a new year ramps up, and that's a reason for celebration. Businesses can market products and services associated with parties, decorations, and resolutions. It's a prime occasion to promote festivities and countdown events.
Get Your Holiday Marketing Campaigns Ready
When it comes to holiday marketing, one of the biggest pressure points is the fast turnaround between the different events. It's a busy time, and you need to turn over your strategies, themes, and campaigns quickly if you want to capture sales. Keep that in mind as you get your holiday campaigns ready.
Plan Your Holiday Offers
Advanced planning is a cornerstone of successful holiday marketing, especially with rapid changes from one holiday event to the next. Start by selecting the holidays that align with your brand's identity and goals so that you can focus your efforts.
For example, a boutique fashion store might focus on Christmas and New Year's Eve, because each holiday presents an opportunity to offer themed collections, promotions, or exclusive gift sets.
Similarly, a travel agency specialising in European getaways may promote flight specials for Black Friday and Cyber Monday or push packages to Christmas villages and New Year's Eve events.
Choose a Theme
The theme you choose for each holiday campaign should align with your brand's identity and resonate with your audience.
For example, if your brand promotes sustainability, consider a theme like "Eco-Friendly Gifting" for Christmas, where you can highlight products that are environmentally friendly or create content around sustainable holiday practices.
For New Year's Eve, a health and wellness brand might focus on a "Fresh Start" theme, emphasising fitness and wellness resolutions. The content could focus on tips and products that support customers' goals.
Define Your Target Audiences
You already know who your target audience is, but this may change slightly during the holiday season. Your primary target audience will still be there, but you may also draw in occasional shoppers who stumble across a promotion they like or there could be seasonal consumers that know your business stocks items they want for the holidays.
For Black Friday, you could decide to focus a specific set of promotions on your loyal or VIP customer segments while offering entry-level deals to entice new customers.
For New Year's Eve, your audience could consist of those seeking a celebratory night out where they are willing to splurge on luxury food and drinks even though they won't do that during the rest of the year.
Choose Appropriate Marketing Channels
Consumers use a variety of marketing channels to get information about promotions, and you should choose the ones that your target audience uses the most.
Social media platforms like Facebook, Instagram, Twitter, and Pinterest are popular for engaging consumers, especially through visually appealing content, while paid advertising through Google Ads can target specific audiences effectively. Additionally, email marketing remains a powerful tool to directly engage with your audience, enabling the sharing of targeted promotions, storytelling, and holiday-themed content.
For a more personal touch, consider influencer partnerships, where influencers with a substantial following can help promote your products or services. Influencers can bring authenticity to your campaigns, especially in the fashion, beauty, or lifestyle sectors, and inspire consumers to make similar purchases.
Create a Content Calendar
Develop a comprehensive content calendar for each marketing channel you chose, ensuring that your messages align with your chosen themes and resonate with your target audience. Doing this will make it much easier for you to create and schedule content in advance so that you don't have to do that at the last minute.
For instance, you can create a Black Friday and Cyber Monday campaign that teases customers and gives clues to what might be on promotion to increase anticipation for the day. On the day, you can feature some of the products and promotions specifically to help boost the sales for that particular item.
For example, for your Christmas campaign, you can plan posts about gift ideas, holiday recipes, menu ideas, and behind-the-scenes glimpses of your brand's holiday preparations. You could also share heartwarming stories related to your products or services.
Ensure that your content calendar is synchronised across all channels to maintain a cohesive and consistent brand image. This includes website content, social media posts, email newsletters, and paid advertising campaigns. The message should be the same throughout and make it easy for customers to navigate any promotions.
Optimise Your Website
Your website needs to function well for holiday marketing since many consumers shop online and some will check your website before heading to a physical store. The increased traffic should not affect your website's performance if you set it up correctly and run the necessary tests in advance.
Ensure that images load quickly, that buttons work, and that the checkout process is seamless. The website should be responsive and all products should be in stock; if they aren't ensure there is messaging that states this is the case.
Focus on Mobile Optimisation
Consumers spend lots of time using mobile devices, and this includes online shopping. Your website should be fully responsive, providing an equally user-friendly experience on mobile devices — speed, intuitive navigation, and mobile-friendly design are essential.
A mobile-optimised website ensures that customers can easily browse, shop, and make purchases on their smartphones. This is particularly important during the holiday season when many shoppers are on the go and prefer to shop from their mobile devices.
Adjust Email Sign-up Boxes
Modify your email sign-up boxes to reflect the holiday themes and entice visitors to subscribe for exclusive holiday updates and offers.
For example, a winery could use a themed sign-up box that offers a special Christmas gift guide or a food retailer can offer a recipe book for holiday food. Similarly, health and wellness brands can offer a step-by-step guide to help consumers achieve their New Year's resolutions.
Use persuasive language and festive visuals to make signing up for your email list an attractive option for your website visitors.
Set Up Holiday Email Flows
Email flows can capture additional sales, especially if they focus on following up after customers abandon carts or after they sign up for an email list.
Create holiday-themed email flows that align with your campaigns. The easiest way is to copy your existing flows and adjust them to match the holiday theme. You should tailor the content, subject lines, and visuals accordingly, and schedule them to go live at appropriate times.
For instance, an exclusive restaurant might adapt its automated email flow to send personalised New Year's Eve meal offers to subscribers who have shown interest but don't make a booking. They could create a sense of urgency by mentioning that tables are selling out quickly or lure customers in by offering a complimentary bottle of wine in a later email from the same series.
Monitor and Adjust
As busy as the holiday season is, you need to keep tabs on what's happening in your business at all times. You need to monitor every part of it to ensure everything is working.
Run frequent website checks to ensure it is coping with the increase in traffic. Check that your content is going out on the right platforms at the right time, and engage with any customers who respond to communication. Review your email flows frequently to ensure they are working correctly and that they are bringing in sales.
In some cases, you might realise that some part of your strategy isn't working well, and you may need to pivot to increase sales. For example, you could decide to change out a paid ad because a specific version isn't performing well or you might send out an additional email to create a sense of urgency.
Afterward, collate your results to determine what worked well and what didn't. Use your notes to inform your strategy for other big shopping events (like Valentine's Day and Easter), and learn from any mistakes you made.
Tips for Successful Sales
Now that you know what goes into a holiday campaign, it's time to look at a few extra holiday marketing ideas to help boost sales.
Create Irresistible Holiday Offers
Your customers are expecting some great deals, but every segment has its own idea of what they deem an enticing promotion. You need to keep that in mind and create several offers that appeal to every segment.
Loyal Customers: Offer exclusive discounts and early access such as a "VIP Black Friday Preview" or an extra 10% off for email subscribers who made a purchase in the last 30 days.
New Customers: Attract new customers with limited-time offers like a discount when they sign up for your email newsletter or a "Buy One, Get One Free" deal on popular products.
Seasonal Shoppers: Target seasonal shoppers with bundled offers. For example, a gourmet food retailer can create a "Festive Feast Package" with various holiday-themed products at a discounted price.
Personalise Campaigns
Customers want to feel special, and that starts with personalised communication and suggestions. Your website should be able to suggest products based on what customers are searching for, and you can use retargeting ads to remind shoppers of products they were looking at previously.
Email marketing is the perfect avenue for personalisation, because you can address customers by name, recommend products based on their past purchases, and segment your email list for tailored offers. For instance, a beauty brand can send personalised Christmas gift suggestions to customers who previously bought skincare products.
Create Holiday-Focused Content
Develop engaging content such as holiday gift guides, festive newsletters, and branded seasonal items that help shoppers get into the festive spirit.
For example, a retailer can create social media posts showing how products on promotion can be used in different ways. Similarly, a home decor store might create a "Deck the Halls" blog post showcasing holiday decorating ideas and link to their featured holiday product collection.
Add a Theme to the In-Store Experience & Website
Your website should reflect the holiday season's look and feel. This includes incorporating holiday-themed visuals and banners and highlighting your special offers and products prominently. You could add black and red visuals for Black Friday, then switch to Christmas trees and snowflakes for Christmas shopping.
Add decorations to your festive store, and use callouts on end caps and banners to guide customers as they shop. For example, promote "30% off" products on a shelf or add a tasting table for some of the seasonal foods.
Consider adding elements that also appeal to children, since they have shopping power over their parents. For instance, an online toy store could add animated snowfall to their homepage and create a "Letter to Santa" feature. This can be replicated in-store with a postbox where they can drop a letter.
Have Fun With Gamification
Gamification refers to using elements of game play, like scoring points, in marketing campaigns. Google, for example, created a Santa Tracker to engage and entertain customers.
Similar elements can be used on your website. Consider a holiday-themed online quiz that provides gift suggestions, or create a game where a discount is hidden behind a specific product and if someone clicks on it, they get the discount.
Create a Holiday Email Campaign
You should already have some email campaigns in place, but you need to create separate ones for each shopping event too. Remember to add a sign-up box that website visitors can use to access that specific email flow.
For example, a Black Friday email campaign could consist of a teaser email a week in advance and then a countdown email the night before Black Friday to reveal some products. Follow it up with an email on the day containing all the promotions, and create a sense of urgency with an email in the final hours of the sale.
Partner With a Good Cause
Holiday marketing can be used to tap into the spirit of giving for a good cause. You could collaborate with a charitable organisation and demonstrate how shoppers can participate or contribute. For example, you could donate a portion of each sale to a charity. Similarly, you could encourage shoppers to buy specific products that they can drop in a box, and those goods can be donated to a worthy cause.
Countdown to the Holidays
The festive season is fun, so you can create a holiday marketing campaign focused on enjoyable activities. For example, develop a digital advent calendar or a "12 Days of Christmas" campaign where each day reveals a special offer, giveaway, or holiday tip. Similarly, you can do a countdown to New Year's Eve and promote products like sparkling wine, celebratory food, and playful lights.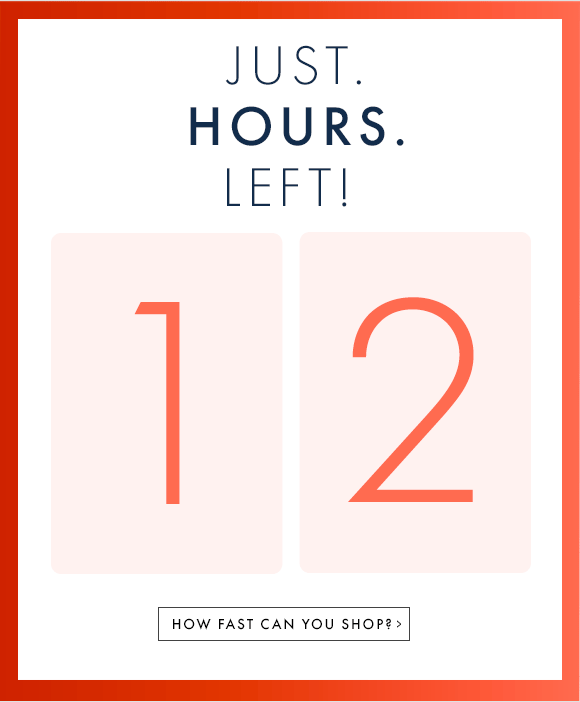 Nurture Relationships After the Holidays
There's no doubt that holiday marketing is challenging, but it's also rewarding if you make use of the opportunity to increase sales and build brand loyalty. You've done a lot of hard work during this time; now it's time to make it count!
You've reinforced the loyalty of existing customers and secured new customers, but you need to nurture this relationship for the rest of the year. Use this captive audience to drive your business forward. A good place to start is by creating emails that can be sent in January thanking customers for their support and suggesting products they might find useful.
It's almost time to press play on Black Friday, Cyber Monday, Christmas, Boxing and St. Stephen's Day, and New Year's Eve. It's an opportunity for your business to thrive!