Let's face it, marketing is essential for any business to do well, but knowing which strategy, type of content, and type of media to use can be daunting.
A 2022 study found that 42% of marketers find it difficult to create content that appeals to various buyer personas, while 64% and 54% of marketers have difficulty keeping up with SEO and social media algorithms respectively. Another concern raised by 66% of marketers is that they are expected to increase marketing efforts within the same budget as the previous year.
In a time when organisations are crunching the numbers and looking for ways to save money while still reaching their target audience, owned marketing has never been more important, because you can control the message that goes out to consumers!
Types of Media
It's useful to discuss the different types of media before we get into the details of how to leverage owned marketing. Understanding each one makes it easier to understand why owned marketing and media is crucial for 2023.
Media can be broadly classified into three groups: Paid media, earned media, and owned media.
Paid Media
Paid media refers to any kind of marketing content that you have to pay for to place. It includes elements like display ads, sponsorships, social media ads, influencer marketing, and retargeting. The main goal is to drive traffic to your owned media with the aim of https://blog.warbble.com/how-to-increase-average-order-value.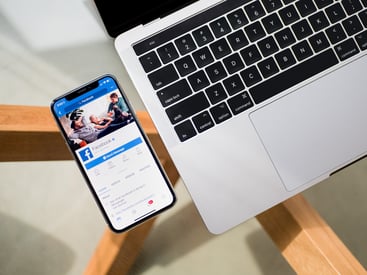 Earned Media
Earned media is any kind of organic exposure a business or brand gets such as through press releases, reviews, social sharing or mentions on social media. In many ways, you can consider earned media the modern, digital version of word-of-mouth. With earned media, you focus on improving brand awareness and reaching new customers.
Owned Media
Finally, owned media is any kind of content that a business has full control over. You can create, host, and distribute it as you see fit. This includes items like a website, social media accounts, blogs, podcasts, videos, and email newsletters. The main goals of owned media is to attract and engage customers through value-added content.
Because you can control owned media, you can monitor its performance carefully and craft the right image you want to portray to customers. You can also make use of keywords and study algorithms to boost the placement of your social media posts and ranking on search engines.
Another benefit of owned media is that it lasts for a long time, especially if you create evergreen content. Of course, there are times when your campaigns will have a shorter lifespan, but the content will still be visible to your audience and provide them with evidence about your business.
Owned marketing isn't necessarily free because you still have to spend time creating content or pay someone to do it for you. But, you do own it and it's free to use by your business which makes it a worthy investment.
The Role of Email Marketing in Owned Media
One of the best ways to utilise owned media is to build an email list of people who love your business and then communicate with them by sending emails frequently. These emails could include top-selling products, introduce new products, or give readers an idea of how to better use a specific product or service.
The possibilities are endless when it comes to email marketing. You can create campaigns focused on holidays like Christmas, back to school, Valentine's day, or whatever events are important to your business.
When you use an email marketing platform, such as Klaviyo, it's possible to set up subscriber lists based on the characteristics of subscribers. This way, you can send emails to selected customers that are most likely to make a purchase. It also allows you to track campaign performance so that you can replicate emails that perform well again in the future.
What's the Best Option?
The University of Southern California (USC) Annenberg released a report about media usage for marketing purposes. The researchers found that, within the next five years, 64% of consumers won't be able to differentiate between paid, earned, and owned media. These findings show that marketing efforts need to be distributed, but that ultimately, your business should spend money on what brings it closer to its goals. In many cases, this means increased owned marketing efforts.
Paid and earned media are still an important part of any marketing strategy and necessary to achieve your goals. When you create excellent owned media that creates value for customers, they are much more likely to share it or their own experiences with your business resulting in earned media. It's also more likely that the specific product or service being advertised will be reviewed or talked about in the media or press releases.
Best Practices for Owned Marketing
Every business is unique so its marketing should also be unique, but there are a few best practices to keep in mind when creating owned marketing.
Implement a List Building Strategy
To use owned marketing properly, you need to build a proper email subscriber list. Start by adding a pop-up on your website asking customers to sign up for newsletters. It's also a good idea to add a segment at the top or bottom of each landing page where customers can enter their email address to be part of the email list.
Create social media posts to remind followers to sign up for your email list; you could even move this to paid media by using social media ads to generate more subscribers.
Another option to build an email list is to offer customers a discount or free item for signing up. Use lead magnets — such as a downloadable item, ebook, or something else your customers deem valuable — to get more subscribers by asking customers to enter their email address in order to download the item.
Create Authentic, Meaningful Content
Your target audience wants content that is original and meaningful. They aren't looking for generic posts that are too "salesy" and push products to them. It's much better to opt for content that informs customers about how your business can help them solve problems.
For some businesses this means joining in on the latest trends and social issues. For instance, several international companies created campaigns focused on #MeToo, racism, body-shaming, immigration, and the pandemic over recent years. All of this is okay, but you have to consider whether this content is authentic and meaningful to your customers.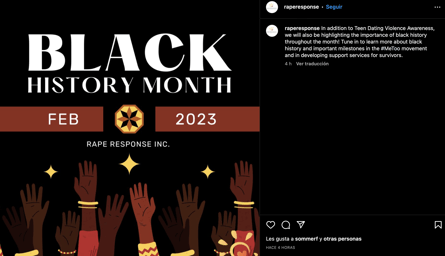 If the message resonates with your target audience, then it can be beneficial to your brand. Customers may feel you are speaking to their core values and support you even more.
But, you have to know that this is a risky strategy, because your campaign may miss the mark and alienate some customers. It's also possible that customers may feel you are trying to get the spotlight on your brand instead of focusing on the real problem. Think carefully about how social issues fit into your marketing strategy and brand image before embarking on this journey.
Share Your Expertise
When consumers follow your brand on social media, sign up for your newsletter, or subscribe to your YouTube channel, they do so because they feel you can add some kind of value to their lives. Owned marketing is the ideal vehicle to meet this need of consumers.
Create content that teaches your audience something new. For instance, create a recipe featuring a special ingredient if you sell artisanal products, or make a video of a fitness routine if your business is focused around health.
Don't just list the features and benefits of a product; instead, demonstrate how it works. Even better, do it in a fun way!
Get your team involved because they already know your business. Let them share their insights with customers, or get your audience to ask the team questions they have about your brand.
Check Your Objectivity
It's normal to think that your business and brand is the best. But, do your customers feel the same? Although you want to believe your target audience also loves your brand, you have to realise that you are operating in an industry filled with competing brands. You have to convince your audience that you are the best choice! And that requires objectivity.
Whenever a new piece of owned marketing is ready, ask several people within the organisation (not just the sales department) to evaluate the content. Does it come across as objective to someone who might not be convinced about your business yet? If the answer is "no," then you may need to revise the content.
Use Visuals
Globally, people spend a whopping 147 minutes daily scrolling through social media! It's more than 2 hours and highlights an important point: Audiences consume visual content at a much higher rate so you need to get in on the action.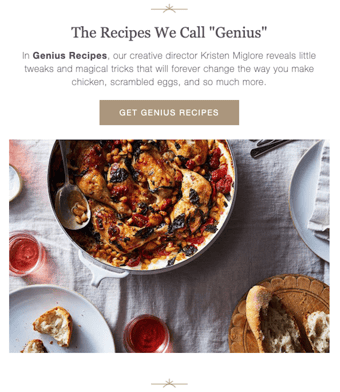 Tell a Visual Story
Content:
Infographics
Photos
Videos
Gifs
Channels:
Website
Social media platforms
YouTube
Benefits:
Drives engagement
Catches attention of consumers
Conveys important information
Increases content-sharing
Encourages user-generated content
Conclusion
Owned marketing is an important part of your business' marketing strategy and can help you to achieve many goals. Although paid and earned media does have a place, it is owned media that requires attention because of the control you have over it and how it resonates with customers.
Need help with your digital marketing? Let us help!