We have some BIG news. Today, we're celebrating becoming a HubSpot Gold Partner in the short space of 90 days.
That's right. In three short months, we received our HubSpot Gold Agency Partner Certification, which means we're officially one of HubSpot's top-performing partner agencies.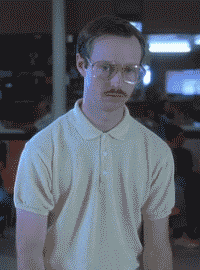 What is a HubSpot Gold Agency Partner Certification?
For those that might not know, HubSpot offers a partner-tier program. This milestone means that we've conquered HubSpot's software, and delighted our clients on more than one occasion. In fact, the partner-tier program is designed to acknowledge HubSpot's agency partners who executed inbound marketing services to the highest standards.
But what's most important, is that becoming a Gold Partner now gives us even more resources to help our clients grow even more.
The next steps
We're not stopping at Gold, of course. In fact, Platinum is close on the horizon. Our next goal is to create over a million euro sales for our clients, specifically in both Ireland and South Africa. Call us crazy, but it really isn't impossible. Especially considering we are a sales-focused, growth-driven agency, meaning that when our clients grow, so do we.
HubSpot really can take your business to new heights and help you grow dramatically. But even more so, with the help of a HubSpot Gold partner, you can really get the results you're looking for and maximise what you get out of HubSpot. Let us help you bring HubSpot into your everyday business model.

Want to know more about HubSpot and how we can help you drive leads and boost sales with it? Hop on a call with us.